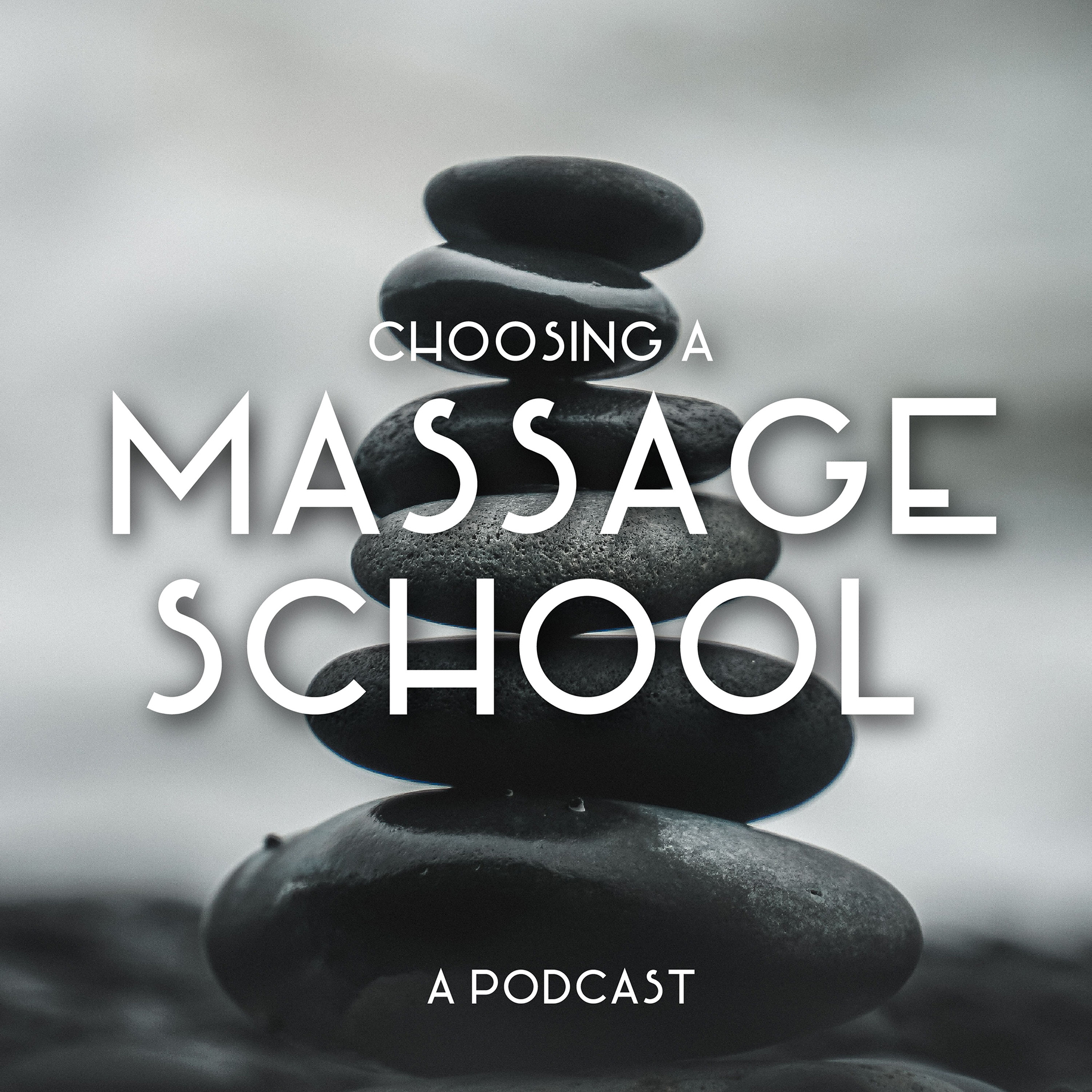 Choosing a Massage School Podcast
Massage therapy is a powerful modality that enables people to access deep healing, transformation and connection to self. However, finding the best massage school can seem like an overwhelming process. Join expert therapists, massage educators and thought leaders in the industry, as they seek to inform and inspire you to look for a school that will work with your unique talents, equipping you with the right skills to start your career.
Listen in as guests explore themes such as the unique journey that led them to the profession, the healing they have witnessed and experienced, and how they continue to grow their skills – all while focusing on the schools that helped them along the way. At the crossroads of culture and community, this podcast celebrates the benefits of therapeutic touch, empowers massage therapists in the community, and invites anyone interested in the complex journey of healing to learn more.
Other Full Episodes
Bob McAtee | Strong Massage Programs Prioritize Mental and Physical Health
Bob McAtee, massage therapist, educator, and author, offers advice on how to choose a massage therapy school that enhances your strengths and promotes your health.
Benny Vaughn | Good Massage Therapy Training Will Change Your Thinking
Benny Vaughn, founder of the Benny Vaughn Athletic Therapy Center, speaks about the power of healing touch and how to evaluate the caliber of a program's instructors.
Tom Myers | Choose a Massage Therapy Program that Brings You Joy
Tom Myers, founder and CEO of Anatomy Trains, shares how essential human connection is right now in both life and your search for an excellent massage therapy program.
Cliff Korn | Why Massage School Accreditation Matters
Cliff Korn, the chair of the Commission on Massage Therapy Accreditation, highlights what to look for in a great educational environment.
Til Luchau | Choose a Massage Therapy School That Aligns With Your Goals
Til Luchau, certified advanced Rolfer and director of Advanced Trainings, shares how to choose a massage therapy school that will fuel your passion and help you reach your goals.
James Waslaski | The Power of Positive Energy and Experienced Instructors
James Waslaski, author and integrated manual therapist, dives into the importance of defining your goals and choosing a school whose instructors and educational approach will help you reach them.

Whitney Lowe | Treat Your Massage School Search Like an Interview
Whitney Lowe, director of the Academy of Clinical Massage, shares how to determine a massage therapy program's quality and build a sustainable career.
The Coronavirus pandemic has changed life in many ways. With [...]
Want to learn more?
Here are some quick links to bring you more information about East West College:
If you have any questions about East West College or about massage therapy as a career, feel free to contact admissions or schedule a Prospective Student Info Session.
Ready to Apply now?
If you're excited to begin your career in massage therapy and decided that East West College is the right school for you (hooray!) please click the button below to fill out an online application. Once your application is processed, a representative will reach out to schedule an Admission Interview.