Our spacious 35,000-square-foot campus is located in the Education District of Portland, Oregon. The East West College facility radiates the school's commitment to excellence. Practical classroom settings combine with a pleasant and soothing ambiance to create a learning environment that supports success.
At East West College, we pride ourselves on maintaining a professional and inviting atmosphere for our students by providing tools to gain real world experience in a comfortable facility. Our many classrooms boast adjustable massage tables with face cradles and bolsters, massage booths that are curtained for privacy, mats for Asian bodywork techniques, and hydrocollator units as well as plenty of natural light and ample learning space.
In addition to our well-equipped classrooms, the student lounge, student kitchen, and library all provide relaxed and appealing places for quiet studying, eating, or connecting with classmates. An on-campus practice room gives students the option of completing hands-on homework with fellow students in a comfortable and well-equipped location.
Portland: Our City, Our Home
Located at the confluence of the Willamette and mighty Columbia Rivers in a valley between the Coast Range and the spectacular Cascade Mountains, Portland, Oregon strikes a perfect balance between the amenities of city living and accessibility to the pristine natural world that surrounds it. Near East West College's Portland campus, students can find art galleries and theaters in the Pearl District, and quiet, family-friendly parks and restaurants in the Irvington neighborhood. Venture just one hour outside of the city and you can be skiing year-round on the slopes of Mt. Hood, windsurfing in the Columbia Gorge, hiking old-growth forests in the region's numerous state and national parks, or gazing out at the Pacific Ocean.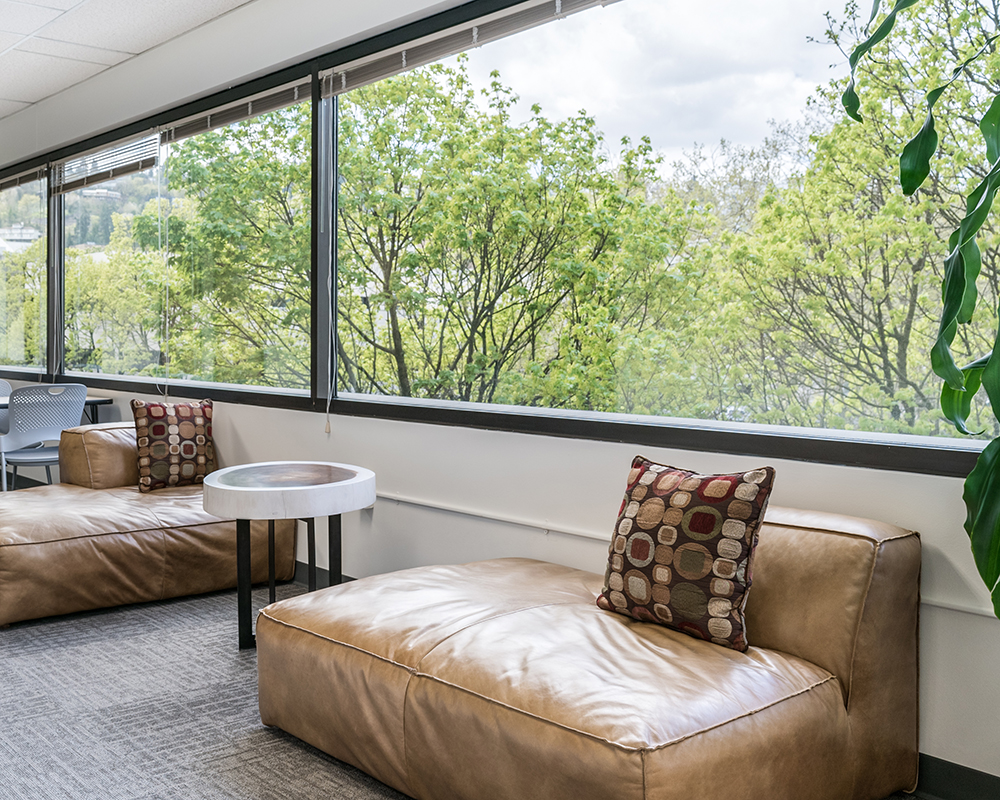 Sustainability Matters to Us
East West College is committed to practices that promote sustainability. We believe that finding health and balance in our external world is just as important as finding it internally. From our perspective, the mission to educate and enrich our community includes playing a role in encouraging solutions for a livable future.
By making our building sustainable, we have created a culture that gives students the peace of mind that comes with gaining an education in a healthy environment. This means ample recycling throughout the building, using environmentally-friendly products, and re-purposing old material and equipment whenever possible. With natural insulation, reusable air filters and low-flow plumbing fixtures among the many sustainable aspects of the building, we actively pursue energy-saving, low-impact solutions whenever possibleRSD.