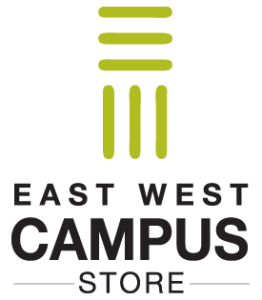 Open Monday thru Thursday 9:00am – 6:30pm
Friday 9:00am – 5:00pm
Do You Have What You Need?
We still are still stocked with many of your favorite products.
If we don't have it, we'll get it for you!
Please note that the campus store will be closed from June 22nd through July 7th while we relocated to our new space. We apologize for any inconvenience.
Do not hesitate to contact us through the business office if you have any questions.
Hope to see you soon!
If you are taking a weekend CE class, you may arrange to have necessary supplies delivered to you in class. We are closed for normal holidays.
The East West College Campus Store serves as a resource for students, alumni, and Portland massage professionals. The Campus Store has required and recommended textbooks for all courses, as well as massage tables, on-site chairs and accessories, massage oils and lotions, massage tools, learning aids and posters.
Comfortable chairs and eating tables are the perfect place to relax and recharge while enjoying a selection of food and snack items, including local vegan and gluten-free options. The Campus Store is happy to accommodate special orders and offers a 10% discount on non-food items to all alumni in good standing of East West College.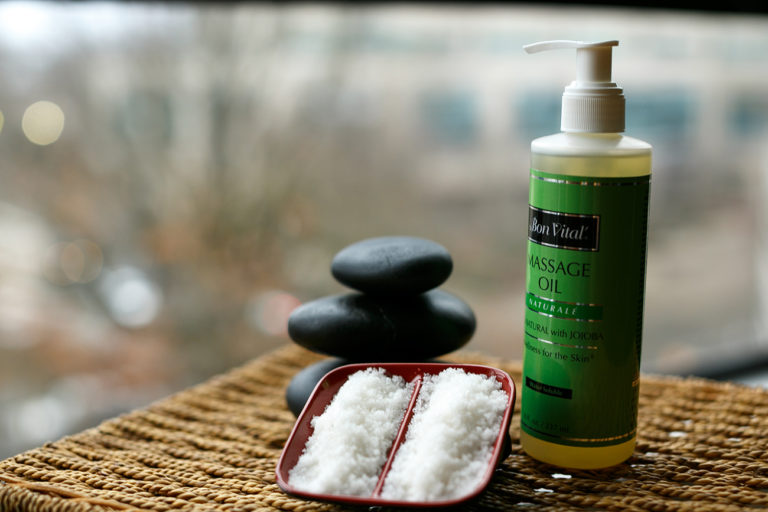 Massage Equipment Rentals
EWC rents out massage chairs and tables on a daily basis; our grads get a special rate.  Please call 503-233-6500 to reserve.
Tables and Table Accessories
We stock Avalon Table Packages by Earthlite; other tables may be custom ordered from Earthlite.
Table accessories include face rest covers (disposable, fleece),  bolsters (full round, half full round, jumbo round, ¾ jumbo round, half jumbo round, neck), sheet sets (cotton/poly, flannel, microfiber), table mover bands, table warmers and fleece pads.
Massage Tools and Accessories
Corpak

Cryocup

Cupping supplies (glass cupping jars, silicone cups, facial cups, jars, lighters, bag balm, hemostats, spoons)

Holsters (black, recycled, jar, double)

Kinesio tape

Theraband Hand Exerciser

™

Theraband Loop

™

Theraband Resistance Band

™ 

kit

Theracane

™

Thumbby

™

Thumbsaver

™
Massage Lubricants
EWC carries a variety of lotions, crèmes, oils and gels in sizes ranging from trial (1 oz) to one gallon; larger sizes are available to special order. Call the Store for in-stock status, 503-233-6500.
Biofreeze:
Biofreeze Roll-on

Biofreeze Colorless Gel

Biotone: 
Advanced Therapy lotion, crème, gel

Clear Results oil

Controlled Glide creme

Coco Comfort lotion

Deep Tissue lotion

Dual Purpose creme

Herbal Select Foot Therapy

Muscle & Joint Relief crème, gel

Nutri Naturals lotion, crème, oil

Revitalizing oil
Sacred Earth:
Arnica oil

Organic Massage oil

Vegan Massage crème, lotion